MARC GOLDBERG

chicagodogtrainer.com
Call: 800-516-0001
--------------------------
Training
A veterinarian friend recommended working with Marc and his ForceFree Method...and the results have been amazing! Heidi was walking politely within 5 minutes of training with Marc and has progressed far beyond what we hoped for. We are all much more relaxed on walks and at the park now. She is very reliable on and off leash, even with major distractions like a ball, other dogs and squirrels!
Dr. Elizabeth Lonsdorf, Animal Behaviorist
Even though I am a veterinarian, it's not often that I meet somebody with Marc's talent, experience and ability in training dogs. He has a gift of understanding dogs and knowing how to communicate with them in ways that best help them choose to behave beautifully. Thankfully for us, he is passionate about sharing that knowledge! Thank you Marc!
Dr. Shalini Emmanuel, BVMS, MSC
Doctor of Veterinary Medicine
I had worked extensively with my dog by myself as well as with veterinary behaviorists and other trainers, but had little long-term success.  In fact, some of the other trainers focused on criticizing rather than helping me remedy this behavior.  In only a short time you had him playing rather than picking fights!....Working with you has brought about an improvement in my quality of life by greatly increasing the enjoyment of taking Poe for walks and being able to take him to public places - many of the things that make sharing one's life with a dog fun!
Dr. Karen Terio, DVM, PhD
Doctor of Veterinary Medicine
<<

Start

<

Prev

1

2 3 4 Next > End >>


Page 1 of 4
Boarding School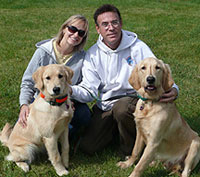 Boarding School
Option 1. Boarding School: In only two weeks, your dog comes home trained to be a happy, polite companion...on and off leash. The investment for our boarding school program pays off for a lifetime. You'll be able to go everywhere together. That's because we only use our amazing ForceFree™ Method. All behavior issues are covered, including housebreaking if it's a problem. And remember...the training is GUARANTEED for the lifetime of your dog.
Drop 'N Shop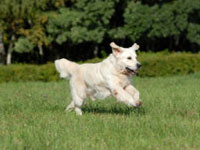 Drop 'N Shop 
Option 2. Drop 'N Shop Training: The immediate solution for rowdiness! Drop your dog off for two hours on four consecutive days. Just head to the mall, or do some grocery shopping. We'll train for excellent on leash manners. Plus you'll get a reliable off leash recall...even under distracting conditions. That's right! No more pulling. You can also play with your loose dog. He'll always come when called. Call for availability. This program is appropriate for dogs who are not aggressive and are 6 months or older. Bartlett location.
Please call us at 800-516-0001 for more information.
Private Lessons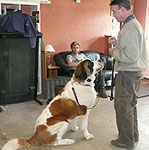 Private Lessons 
Option 3. Private Lesson Program: For those who wish to invest a bit of their own time and achieve savings. A series of six ForceFree™ lessons at our location teaches your dog excellent behavior that lasts. Most clients see dramatic improvements within two weeks. We'll do a demonstration with your dog, and if you're not amazed, you owe nothing! Covered are: leash manners, ignoring other dogs and people, jumping, mouthing, sit, down, stay, and come (on and off leash). Call for availability.
Please call us at 800-516-0001 for more information.
Pack Leader Session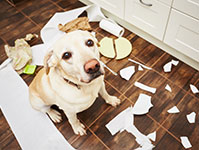 Pack Leader Session 
Option 4. Pack Leader Session: We'll meet and evaluate your dog so we can tell you "WHY your dog is doing that." Together, we design a program you can do at home, calling in to report and discuss progress. Come for two hours and leave many of your problems behind. Call for details and to see if this option is appropriate for you.
Please call us at 800-516-0001 for more information.
Potty Camp™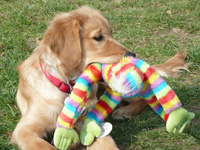 Potty

Camp™ Housebreaking Program

Option 5. : If you have a house breaking problem, our Potty Camp program is the answer! Virtually every puppy and dog can be trained to be clean in the home. If you need us, we're ready to help you get this job done! Potty Camp not only gets you the help you need, it's FUN for your puppy! We can even teach your pup to use a litter box.
Travel 'N Train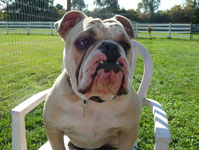 Travel 'N Train
Option 7. Travel 'N Train: We can travel to your location and train at your home, business, or vacation home...wherever your dog enjoys life with you, domestic or international. While this service is not for everyone, it is an excellent option for those who travel extensively with their dogs. Training may include but is not limited to training for good behavior on private planes or jets, and total off leash reliability on the beach and with horses. This training program is customized according to your lifestyle. Call for fees and availability.
Please call us at 800-516-0001 for more information.