MARC GOLDBERG

chicagodogtrainer.com
Call: 800-516-0001
--------------------------
Our Philosophy
Our philosophy is simple. Improve the life of both dog and family. All too often, unruly dogs do not fully enjoy life because their families constantly become upset and frustrated with them. This is difficult for both family and dog.

Our mission is simple. Make both dog and family happy.

What does is take to make your dog happy? He will thrive when you give him leadership and attention.
Training
Why do we stand out from the crowd?  With our combination of people skills and dog skills, we will change your life (and your dog's) for the better! Experience? Yes. We have forty years of experience with our highly customized approach to training your dog and your family. In boarding school we work with only a few dogs at a time. This allows us to give each pet plenty of love and education. For boarding school, your dog lives with us on our beautiful property in a clean and happy environment...very unlike the industrial kennel or basement setting of many trainers. And of course, all our programs include follow up to insure your happiness and success. Most of our programs include a LIFETIME guarantee. We take the worry out of both training your dog and living happily ever after. We're gentle and effective. Plus we're a lot of fun. See for yourself. Call Marc Goldberg at 630-709-DOGS or Patrick Farrell at 630-973-8279. You'll see the difference.
What is my dog's day like during boarding school? Our kids are busy from 8 a.m. to 10 p.m. We do multiple training sessions per day in the form of games, hikes, walks and field trips to busy retail environments like Starbucks. We work in the house too to shape up housebreaking and house manners. Supervised play sessions are included so dogs who like to play can blow off steam and learn to play politely while still paying attention to you.
If I send my dog to boarding school, will the training work for me at home? Yes, and we guarantee that. It works because we train you as well and because we send you home with a simple and gentle communication system that really works in your home.
What if I need more help later? Does your guarantee apply? We want our dogs and families to be happy and successful for a lifetime. That means we're always available to assist you over the phone with advice. If you need to see us again, guaranteed programs give you unlimited personal attention. Even those few programs which are not guaranteed for a lifetime include free phone advice and low-cost in person follow ups if ever needed. Frankly, our training works so well that only a small percentage of our clients require follow up. But those who do, will always receive whatever they need to be happy.
Will my dog miss me if I enroll in boarding school? It's just like camp. A fun activity starts even before you're driving away. Your dog will be happy and busy the entire time. We even send you video of your dog in training so you can see fun and progress in action. Your dog will have a blast at ChicagoDogTrainer.com. And he or she will be thrilled to see you come back so they can show off their new skills for you.
<< Start < Prev 1 2

3

4 Next > End >>


Page 3 of 4
Boarding School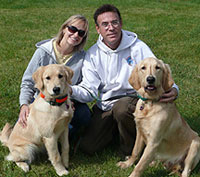 Boarding School
Option 1. Boarding School: In only two weeks, your dog comes home trained to be a happy, polite companion...on and off leash. The investment for our boarding school program pays off for a lifetime. You'll be able to go everywhere together. That's because we only use our amazing ForceFree™ Method. All behavior issues are covered, including housebreaking if it's a problem. And remember...the training is GUARANTEED for the lifetime of your dog.
Drop 'N Shop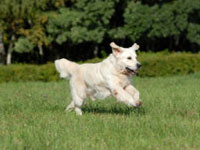 Drop 'N Shop 
Option 2. Drop 'N Shop Training: The immediate solution for rowdiness! Drop your dog off for two hours on four consecutive days. Just head to the mall, or do some grocery shopping. We'll train for excellent on leash manners. Plus you'll get a reliable off leash recall...even under distracting conditions. That's right! No more pulling. You can also play with your loose dog. He'll always come when called. Call for availability. This program is appropriate for dogs who are not aggressive and are 6 months or older. Bartlett location.
Please call us at 800-516-0001 for more information.
Private Lessons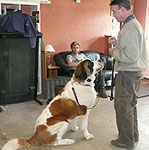 Private Lessons 
Option 3. Private Lesson Program: For those who wish to invest a bit of their own time and achieve savings. A series of six ForceFree™ lessons at our location teaches your dog excellent behavior that lasts. Most clients see dramatic improvements within two weeks. We'll do a demonstration with your dog, and if you're not amazed, you owe nothing! Covered are: leash manners, ignoring other dogs and people, jumping, mouthing, sit, down, stay, and come (on and off leash). Call for availability.
Please call us at 800-516-0001 for more information.
Pack Leader Session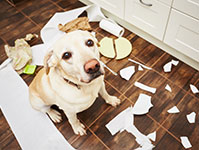 Pack Leader Session 
Option 4. Pack Leader Session: We'll meet and evaluate your dog so we can tell you "WHY your dog is doing that." Together, we design a program you can do at home, calling in to report and discuss progress. Come for two hours and leave many of your problems behind. Call for details and to see if this option is appropriate for you.
Please call us at 800-516-0001 for more information.
Potty Camp™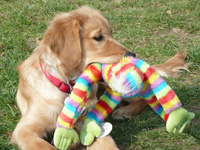 Potty

Camp™ Housebreaking Program

Option 5. : If you have a house breaking problem, our Potty Camp program is the answer! Virtually every puppy and dog can be trained to be clean in the home. If you need us, we're ready to help you get this job done! Potty Camp not only gets you the help you need, it's FUN for your puppy! We can even teach your pup to use a litter box.
Travel 'N Train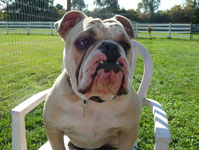 Travel 'N Train
Option 7. Travel 'N Train: We can travel to your location and train at your home, business, or vacation home...wherever your dog enjoys life with you, domestic or international. While this service is not for everyone, it is an excellent option for those who travel extensively with their dogs. Training may include but is not limited to training for good behavior on private planes or jets, and total off leash reliability on the beach and with horses. This training program is customized according to your lifestyle. Call for fees and availability.
Please call us at 800-516-0001 for more information.