MARC GOLDBERG

chicagodogtrainer.com
Call: 800-516-0001
--------------------------
Our Philosophy & Goals
Our philosophy is simple. Improve the life of both dog and family. All too often, unruly dogs do not fully enjoy life because their families constantly become upset and frustrated with them. This is difficult for both family and dog.
 
Our mission is simple. Make both dog and family happy.
 
What does is take to make your dog happy? He will thrive when you give him leadership and attention.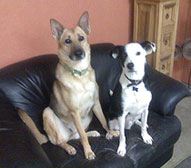 Making the family happy is a bit more complex.
Families typically want their dog to:
Come when called, every time, on or off leash
Walk nicely on a loose leash without pulling
Sit until released
Down until released
Families also want their dogs:
Not to jump on people
Not to charge through doors
Not to dig in the garden
Not to bark and chew  inappropriately
Not to climb on furniture you prefer they avoid
Not to sniff and eat off the table and counters.
Not to be wild and uncontrollable
Not to ignore you when you want their attention 
Housebreaking 101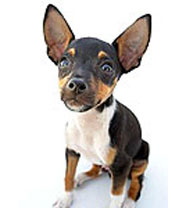 Want to housebreak your own puppy or adult dog? Save thousands of dollars in damage. Don't get mad....get help! Housebreaking 101 gives you step by step instructions on the easiest way to housebreak your puppy or grown dog. Works for most dogs!  You'll see lots of improvement, even if you've been struggling. Marc Goldberg's tips troubleshooting tips are included. The Potty Game changes training from frustration to fun. Only $5.99!
Hi Marc,
I wanted to give you an update. The dogs are doing great!  We went for a 2 mile walk and it was wonderful. We encountered squirrels, ducks, kids playing and even a baggie of Cheerios on the ground and I was able to completely handle them.
 
We also spent some good time running around the backyard. I know that part of their problems were that they weren't getting enough exercise, but I couldn't control them to give them exercise. I know this will be much better now.
I also got Erie a ball to put his food in. He has to paw it and roll it around to get the food to come out. It takes him at least a half hour to eat. Not only does it challenge him, but I'm sure it's better for his
digestion to eat slower!
I put their collars on this morning to let them run around outside and work a bit on not charging the door. I had Erie sitting in front of the door (open enough so he could get out), and he waited for me to say "let's go."
I left their bed downstairs last night and my bedroom door open. They came up about 1:30 to say goodnight and then went back downstairs and slept until they heard my alarm this morning.
No questions yet, but thank you. We have a lot of learning left to do, but I feel like I have a connection with them to teach them. I will keep you
updated.
Deb
Cody - The Wild and Happy Irish Setter
Cody was a wild and happy Irish Setter when he came to us. Now he's a well behaved and happy Irish Setter! Cody is 10 months old, and a big boy, who used to be fond of body slamming his family for attention, and he loved to run away from home. Bolting through open doors was easy for him with his size.
 
Now Cody gets to spend a lot more quality time with his family. They can take him anywhere, on leash or off. Cody comes when called, sits to ask for attention politely, and waits for permission to go through doors.
 
Cody's owner, a banking executive, said, "I'm very impressed." Cody just wagged his whole body.
Zoey is one of the cutest, sweetest little dogs I have ever seen, but she sure was naughty. She used to lunge and back on the leash, run away off leash, and was the pickiest eater ever. Here's a nice letter from her family after training and a little nutritional counseling.
Wow - I have never seen her gobble up ALL her food before!
We did as you said when we got home.  Out of the car and Zoey's nap, we set out for a walk with lots of turning.  A pair of neighbors across the street got just a little "woof", we turned and headed out in the opposite direction.  She sat at every stop and corner and seemed to just "beam" in delight.  She was wonderful and seemed terribly proud of herself.  Once back to her yard, we played.
She discovered chairs and couches were not to jump on unless requested - and Diane did call her up on the couch to snuggle and get pets.  And she discovered that good food existed in our house too!
She slept through the night and was very excited when it was time to come out.  And then we were off on a walk and then practicing sits and down (she does not like that ..but finally complied). In the grassy back yard I took her leash off for some running and play.  She was very good with the "come" command bounding at full speed across the yard, ears perked straight up ... she looked like she was laughing with delight ....... and :) she sat immediately when she arrived at my feet knowing she was going to get lots of praise and pets.  We did that several times with great success - only once did I have to remind her after the command "come" as she had found some good stuff to smell.
And then she ATE breakfast, all of it.
Now she is curled up sleeping in her little bed by my feet as I sit at the computer.
She is a very happy little dog ... and of course has had her nose kissed quite often!
Thank you so much for the care, love, and education we all received.  (Diane also thinks you are wonderful!)  I wish I had trained a dog with you "before" I raised a child - but Diane has lots of lessons to remember when dealing with pre-school children and in the future with her own kids and dogs who will be part of her life.
Love from all of us,
     Anne, Diane, and Zoey
Today was the first day Frank was truly a member of our family.  Sara and Frank spent the entire day with each other and I have never seen either of them so happy.
Frank has become the affectionate and wonderful puppy that we knew was inside.  We have seen too many positive changes to even list.  The most important, and most evident, is that he is HAPPY!  Rather than limiting him, his boundaries and rules have set him free.
We realize that there is a lot of work to be done.  This is work we look forward to.  We have no doubt that the investment of time will pay dividends for a lifetime.
We look forward to working with you as Frank continues to grow and develop into the best friend he was meant to be.
Thanks so much,
Kelly, Sara and Karl
<< Start < Prev 1 2

3

4 Next > End >>


Page 3 of 4
Boarding School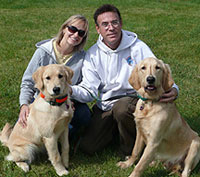 Boarding School
Option 1. Boarding School: In only two weeks, your dog comes home trained to be a happy, polite companion...on and off leash. The investment for our boarding school program pays off for a lifetime. You'll be able to go everywhere together. That's because we only use our amazing ForceFree™ Method. All behavior issues are covered, including housebreaking if it's a problem. And remember...the training is GUARANTEED for the lifetime of your dog.
Drop 'N Shop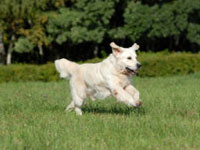 Drop 'N Shop 
Option 2. Drop 'N Shop Training: The immediate solution for rowdiness! Drop your dog off for two hours on four consecutive days. Just head to the mall, or do some grocery shopping. We'll train for excellent on leash manners. Plus you'll get a reliable off leash recall...even under distracting conditions. That's right! No more pulling. You can also play with your loose dog. He'll always come when called. Call for availability. This program is appropriate for dogs who are not aggressive and are 6 months or older. Bartlett location.
Please call us at 800-516-0001 for more information.
Private Lessons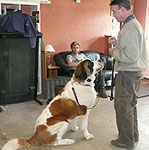 Private Lessons 
Option 3. Private Lesson Program: For those who wish to invest a bit of their own time and achieve savings. A series of six ForceFree™ lessons at our location teaches your dog excellent behavior that lasts. Most clients see dramatic improvements within two weeks. We'll do a demonstration with your dog, and if you're not amazed, you owe nothing! Covered are: leash manners, ignoring other dogs and people, jumping, mouthing, sit, down, stay, and come (on and off leash). Call for availability.
Please call us at 800-516-0001 for more information.
Pack Leader Session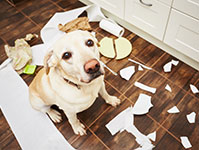 Pack Leader Session 
Option 4. Pack Leader Session: We'll meet and evaluate your dog so we can tell you "WHY your dog is doing that." Together, we design a program you can do at home, calling in to report and discuss progress. Come for two hours and leave many of your problems behind. Call for details and to see if this option is appropriate for you.
Please call us at 800-516-0001 for more information.
Potty Camp™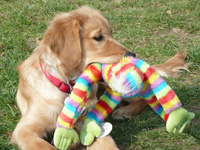 Potty

Camp™ Housebreaking Program

Option 5. : If you have a house breaking problem, our Potty Camp program is the answer! Virtually every puppy and dog can be trained to be clean in the home. If you need us, we're ready to help you get this job done! Potty Camp not only gets you the help you need, it's FUN for your puppy! We can even teach your pup to use a litter box.
Travel 'N Train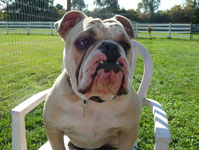 Travel 'N Train
Option 7. Travel 'N Train: We can travel to your location and train at your home, business, or vacation home...wherever your dog enjoys life with you, domestic or international. While this service is not for everyone, it is an excellent option for those who travel extensively with their dogs. Training may include but is not limited to training for good behavior on private planes or jets, and total off leash reliability on the beach and with horses. This training program is customized according to your lifestyle. Call for fees and availability.
Please call us at 800-516-0001 for more information.