MARC GOLDBERG

chicagodogtrainer.com
Call: 800-516-0001
--------------------------
What our clients say...
"You're a miracle worker!"
Brett

"I can see she just loves you."
Elizabeth
Click here to read Bella's Story

"Marc, I must say you are an amazing individual.  I have never seen nor heard of anyone who is able to communicate with dogs this well."
Aaron & Jenny
"She's better than we ever thought she could be."
Tish
"She's like a dream dog. We can take her to PetSmart now and she behaves. It's amazing!"
Andrea
"He's 100% better. I always loved my dog. Now I can trust him too."
Paris


"For once I am not embarrassed, but proud!! I can tell he is a much happier pet. Thank you!!"
Cathi

"Every day is a good day for Zoey! She is such a happy little dog and so well behaved.  She has learned not to bark at the roofer, the painter, the house siding crew, the window man, the neighbor ...."
Anne
Ring the Potty Bell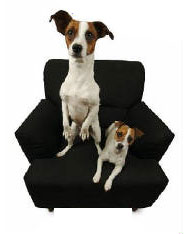 Teach your Dog to Ring the Potty Bell! One of the most useful tricks a dog can learn is to ring a bell when it's time to "go!" Not only can you teach Marc Goldberg's handy alert system to YOUR dog or young puppy, but you can accomplish the training in two weeks or less. We teach you how to teach your dog to Ring the Potty Bell as a simple game making it fun for both of you. Never miss another potty break...now your dog will give you a jingle! Only $5.99.
Yelling doesn't help!
By Marc Goldberg, CDT
When you come home to find your favorite pair of shoes shredded by the family dog, it is frustrating! It is a natural human response to yell at the dog. Raising our voice is one way humans deal with frustration, anger and stress. You may feel temporarily better after you have yelled at the dog. However, when all is said and done, your venting has probably made your job harder.
While a quick loud "Hey!" might be just the thing to get the dog out of the trash can, it should be immediately followed by a quiet and encouraging "Good boy" when he turns his attention towards you. This quick, loud single word is not what I mean by yelling.
We have all seen people who yell at their dogs. They will scream at the dog long after he has stopped doing anything wrong. The dog is looking fearful and confused wondering what he has to do to stop the loud and scary behavior of his owner. The owner's behavior isn't helping the matter at all.
In dog training, it is important to mark critical moments. Doing so, enables the dog to discern precisely when he did the right thing, or the wrong thing. There are four types of markers:
• Good thing starts
• Bad thing starts
• Good thing stops
• Bad thing stops
In the above scenario, the dog's behavior triggers a bad thing (scary owner behavior) he will then try to stop the bad thing by changing his behavior. When his behavior changes, and the yelling continues, he doesn't have the opportunity to learn what the right thing is, consequently, he may not exactly figure out what the wrong thing is.
Let's take trash digging for example. The dog sticks his nose in the trash can and his owner yells "Get out of the trash!" and the dog jumps away from the trash can and looks at his owner. But the yelling keeps going. The dog does not understand the words being said, but he is understanding that he's still in trouble. Getting out of the trash didn't make things better, maybe the trash wasn't the problem after all, maybe it was something else entirely. There is no moment when the dog is shown what is right. There is no point of contrast to help him learn what is wrong. Some dogs can figure it out, but not as many as people seem to think.
If, however, the owner simply claps his hands when the dog gets too interested in the trash can, and when the dog looks up, says "That's a good boy, come here!" and gives the dog a scratch on the ear, the dog learns the exact moment he did something wrong, and the exact moment he did something right. This allows him to choose the right thing!
Also, yelling can teach the dog the wrong thing. If you dog is running after a squirrel and you start yelling, it is likely that your yelling (and chasing) will be interpreted as you "joining the hunt" and encourage the dog to chase more! Dogs are, after all, pack hunters. This is certainly not the message you want to convey.
Instead of yelling and chasing, walk (or jog) behind the dog calling the dog to you. Don't run and speak quietly. When your dog does come to you, you cannot punish him or else he will learn not to come when called!
Of course, the next step is to recognize that like most problems that frustrate us regarding our dogs, the solution is to teach the correct behavior ahead of time. In this case, that means teaching your dog to come when called. Bill Koehler once wrote "Obedience, like insurance, must be obtained before the moment of need."
If you take the time to teach the dog the behaviors you want, instead of always teaching him what you don't want. You will enjoy your dog much more! Are you wondering, where to train my dog in Chicago? Give Chicago Dog Trainer a call because we can help you enjoy your dog more right now.
Call: 800-516-0001
© 2009 Marc Goldberg. All rights reserved.

<< Start < Prev 1 2 3 4 5 6

7

8 9 10 Next > End >>


Page 7 of 20

Boarding School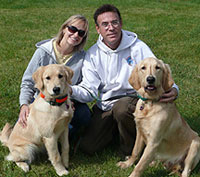 Boarding School
Option 1. Boarding School: In only two weeks, your dog comes home trained to be a happy, polite companion...on and off leash. The investment for our boarding school program pays off for a lifetime. You'll be able to go everywhere together. That's because we only use our amazing ForceFree™ Method. All behavior issues are covered, including housebreaking if it's a problem. And remember...the training is GUARANTEED for the lifetime of your dog.
Drop 'N Shop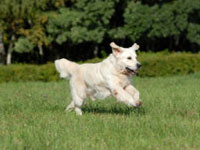 Drop 'N Shop 
Option 2. Drop 'N Shop Training: The immediate solution for rowdiness! Drop your dog off for two hours on four consecutive days. Just head to the mall, or do some grocery shopping. We'll train for excellent on leash manners. Plus you'll get a reliable off leash recall...even under distracting conditions. That's right! No more pulling. You can also play with your loose dog. He'll always come when called. Call for availability. This program is appropriate for dogs who are not aggressive and are 6 months or older. Bartlett location.
Please call us at 800-516-0001 for more information.
Private Lessons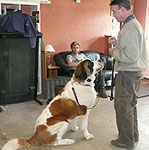 Private Lessons 
Option 3. Private Lesson Program: For those who wish to invest a bit of their own time and achieve savings. A series of six ForceFree™ lessons at our location teaches your dog excellent behavior that lasts. Most clients see dramatic improvements within two weeks. We'll do a demonstration with your dog, and if you're not amazed, you owe nothing! Covered are: leash manners, ignoring other dogs and people, jumping, mouthing, sit, down, stay, and come (on and off leash). Call for availability.
Please call us at 800-516-0001 for more information.
Pack Leader Session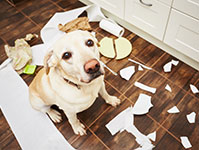 Pack Leader Session 
Option 4. Pack Leader Session: We'll meet and evaluate your dog so we can tell you "WHY your dog is doing that." Together, we design a program you can do at home, calling in to report and discuss progress. Come for two hours and leave many of your problems behind. Call for details and to see if this option is appropriate for you.
Please call us at 800-516-0001 for more information.
Potty Camp™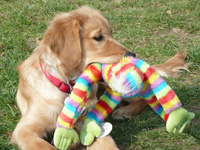 Potty

Camp™ Housebreaking Program

Option 5. : If you have a house breaking problem, our Potty Camp program is the answer! Virtually every puppy and dog can be trained to be clean in the home. If you need us, we're ready to help you get this job done! Potty Camp not only gets you the help you need, it's FUN for your puppy! We can even teach your pup to use a litter box.
Travel 'N Train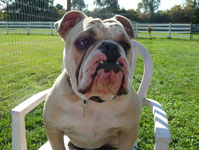 Travel 'N Train
Option 7. Travel 'N Train: We can travel to your location and train at your home, business, or vacation home...wherever your dog enjoys life with you, domestic or international. While this service is not for everyone, it is an excellent option for those who travel extensively with their dogs. Training may include but is not limited to training for good behavior on private planes or jets, and total off leash reliability on the beach and with horses. This training program is customized according to your lifestyle. Call for fees and availability.
Please call us at 800-516-0001 for more information.