MARC GOLDBERG

chicagodogtrainer.com
Call: 800-516-0001
--------------------------
What our clients say...
"You're a miracle worker!"
Brett

"I can see she just loves you."
Elizabeth
Click here to read Bella's Story

"Marc, I must say you are an amazing individual.  I have never seen nor heard of anyone who is able to communicate with dogs this well."
Aaron & Jenny
"She's better than we ever thought she could be."
Tish
"She's like a dream dog. We can take her to PetSmart now and she behaves. It's amazing!"
Andrea
"He's 100% better. I always loved my dog. Now I can trust him too."
Paris


"For once I am not embarrassed, but proud!! I can tell he is a much happier pet. Thank you!!"
Cathi

"Every day is a good day for Zoey! She is such a happy little dog and so well behaved.  She has learned not to bark at the roofer, the painter, the house siding crew, the window man, the neighbor ...."
Anne
Ring the Potty Bell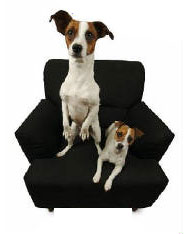 Teach your Dog to Ring the Potty Bell! One of the most useful tricks a dog can learn is to ring a bell when it's time to "go!" Not only can you teach Marc Goldberg's handy alert system to YOUR dog or young puppy, but you can accomplish the training in two weeks or less. We teach you how to teach your dog to Ring the Potty Bell as a simple game making it fun for both of you. Never miss another potty break...now your dog will give you a jingle! Only $5.99.
Introducing Dogs to One Another
By Marc Goldberg, CDT
While there is no way to make dog to dog interaction entirely safe, there are many things we can do to make it relatively safe. Perhaps the most important thing it to make sure the dogs are introduced properly. The introduction may be critical and, there are a few simple tips that will make the process as smooth as possible. But safety should not be the only concern. The reality is that the nature of the dogs' relationship will be determined in that initial introduction. Of course it will change as time goes by, but that first interaction will continue to have a lasting effect.
Before introducing two dogs, it is a good idea to have some idea as to the temperaments of both dogs. In specific you should have an idea about the dogs' view of other dogs. Are they friendly and outgoing? Shy and timid? Pushy and exuberant? Are they uninterested? Confident and calm? Are they hostile or aggressive? Each of these personalities can present unique difficulties, but we are most concerned with the pushy, hostile, or frightened dogs. These personalities are unique in that they are the dogs most in need of interaction but are also the ones that present the most potential for danger.
If you are unsure of your ability to assess the risk of dogs like this, or if you uncertain whether your dog fits into this category I recommend that you enlist our help as a professional Chicago dog trainer.
Provided you have decided to go ahead with the introduction your next step should be chose the place for the first meeting. By far the best choice is to pick territory that is neutral to both dogs. A public park that neither dog frequents would be a good choice. If the dogs are going to be staying together in home, the place of introduction should be someplace within walking distance of that home. After the introduction on neutral territory, the dogs can walk home together.
The dogs should arrive at the location with a safe distance between them, ideally out of sight from each other. They should each be given a few moments to get familiar with the new environment. Once they have adjusted to the area, they should be brought towards each other on leashes. Though leashes tend to make dogs more aggressive, wise use of a leash in this situation should prove to be very helpful. However, the leashes should remain slack whenever possible. There should be no restraining, tugging, pulling; no sustained leash pressure at all, as this will only serve to increase the dog's anxiety level. This means that for an easy introduction, your dog should first be trained to walk politely on the leash without pulling.
The dogs should be allowed to inspect one another, but not allowed to get overly excited at first. When the excitement gets too high, the dogs should be separated simply by having the handlers walk away from each other without jerking or popping the leash. If needed, gentle non-threatening leash guidance may be used. Use the same process in the event of growling, snarling, snapping, lip lifting, or any other threatening or warning behavior.
This process should be repeated until the dogs begin to interact comfortably with one another. At this time, you can begin to allow playing for short periods. Again, at this point, it we want the dogs to relax, but we also want to teach the dogs to separate easily when we need them to.
As time goes by, you can allow them longer and longer play periods. While there is no such thing as 100% safe dog to dog interaction, if you follow these steps you can have reasonable peace of mind when the dogs are interacting.
Always remember, if you ever feel "over your head" or confused about how to proceed be sure to contact a professional trainer for help.
<< Start < Prev 1 2 3 4 5 6 7

8

9 10 Next > End >>


Page 8 of 20

Boarding School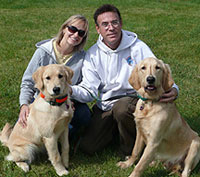 Boarding School
Option 1. Boarding School: In only two weeks, your dog comes home trained to be a happy, polite companion...on and off leash. The investment for our boarding school program pays off for a lifetime. You'll be able to go everywhere together. That's because we only use our amazing ForceFree™ Method. All behavior issues are covered, including housebreaking if it's a problem. And remember...the training is GUARANTEED for the lifetime of your dog.
Drop 'N Shop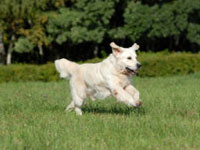 Drop 'N Shop 
Option 2. Drop 'N Shop Training: The immediate solution for rowdiness! Drop your dog off for two hours on four consecutive days. Just head to the mall, or do some grocery shopping. We'll train for excellent on leash manners. Plus you'll get a reliable off leash recall...even under distracting conditions. That's right! No more pulling. You can also play with your loose dog. He'll always come when called. Call for availability. This program is appropriate for dogs who are not aggressive and are 6 months or older. Bartlett location.
Please call us at 800-516-0001 for more information.
Private Lessons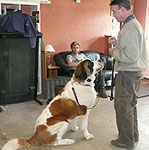 Private Lessons 
Option 3. Private Lesson Program: For those who wish to invest a bit of their own time and achieve savings. A series of six ForceFree™ lessons at our location teaches your dog excellent behavior that lasts. Most clients see dramatic improvements within two weeks. We'll do a demonstration with your dog, and if you're not amazed, you owe nothing! Covered are: leash manners, ignoring other dogs and people, jumping, mouthing, sit, down, stay, and come (on and off leash). Call for availability.
Please call us at 800-516-0001 for more information.
Pack Leader Session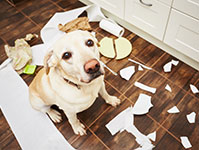 Pack Leader Session 
Option 4. Pack Leader Session: We'll meet and evaluate your dog so we can tell you "WHY your dog is doing that." Together, we design a program you can do at home, calling in to report and discuss progress. Come for two hours and leave many of your problems behind. Call for details and to see if this option is appropriate for you.
Please call us at 800-516-0001 for more information.
Potty Camp™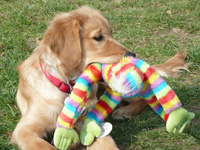 Potty

Camp™ Housebreaking Program

Option 5. : If you have a house breaking problem, our Potty Camp program is the answer! Virtually every puppy and dog can be trained to be clean in the home. If you need us, we're ready to help you get this job done! Potty Camp not only gets you the help you need, it's FUN for your puppy! We can even teach your pup to use a litter box.
Travel 'N Train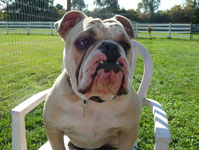 Travel 'N Train
Option 7. Travel 'N Train: We can travel to your location and train at your home, business, or vacation home...wherever your dog enjoys life with you, domestic or international. While this service is not for everyone, it is an excellent option for those who travel extensively with their dogs. Training may include but is not limited to training for good behavior on private planes or jets, and total off leash reliability on the beach and with horses. This training program is customized according to your lifestyle. Call for fees and availability.
Please call us at 800-516-0001 for more information.