MARC GOLDBERG

chicagodogtrainer.com
Call: 800-516-0001
--------------------------
What our clients say...
"You're a miracle worker!"
Brett

"I can see she just loves you."
Elizabeth
Click here to read Bella's Story

"Marc, I must say you are an amazing individual.  I have never seen nor heard of anyone who is able to communicate with dogs this well."
Aaron & Jenny
"She's better than we ever thought she could be."
Tish
"She's like a dream dog. We can take her to PetSmart now and she behaves. It's amazing!"
Andrea
"He's 100% better. I always loved my dog. Now I can trust him too."
Paris


"For once I am not embarrassed, but proud!! I can tell he is a much happier pet. Thank you!!"
Cathi

"Every day is a good day for Zoey! She is such a happy little dog and so well behaved.  She has learned not to bark at the roofer, the painter, the house siding crew, the window man, the neighbor ...."
Anne
Ring the Potty Bell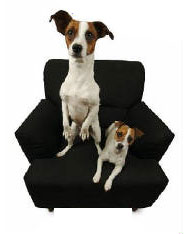 Teach your Dog to Ring the Potty Bell! One of the most useful tricks a dog can learn is to ring a bell when it's time to "go!" Not only can you teach Marc Goldberg's handy alert system to YOUR dog or young puppy, but you can accomplish the training in two weeks or less. We teach you how to teach your dog to Ring the Potty Bell as a simple game making it fun for both of you. Never miss another potty break...now your dog will give you a jingle! Only $5.99.
By Marc Goldberg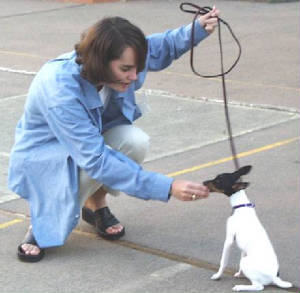 Hey even I'm willing to learn new things if there's a broiled lobster in it for me. When I'm hungry that is.
If I'm not hungry, or if I'm so distracted that a lobster won't tempt me, then I'll blow you off to continue doing what I want, not what you want.
That's pretty much how your dog sees the issue when you train with food. If he's hungry at the moment, and if there's nothing more compelling going on, food can be a great way to reinforce behaviors you teach your dog. On the other hand, if Fido isn't food motivated, or if he's got something "better" to do, he won't be interested.
Nonetheless, training with food has its benefits when used as a motivator and a reward. For those dogs who just aren't normally interested in treats, you can substitute play with a toy if that motivates them.
The first thing you have to know about using food in training is how NOT to use it. The primary rule is not to use it to stop an unwanted behavior. Instead, use it to create a new behavior you want to teach.
With those rules in mind, you won't teach your dog to stop growling at other dogs by using food. But you may be able to teach him to sit more quickly if there's something tasty in it for him.
Before I tell how you to deliver food treats when training, let me tell you WHY you should not use food to try and stop an unwanted behavior. The answer is because you can accidentally reinforce the very behavior you're trying to stop.
For example, let's say Fido growls at other dogs on his walks. If you tell him to stop growling, and distract him with a treat, what has he really learned?
Here's what YOU'RE thinking…he stopped growling so I rewarded him for that with a cookie. He won't growl again.
Here's what FIDO is thinking…this is cool, I growl, then mom pops me a cookie. Let's see if this works…let's growl more!
Think of food as a directional reward. How, when and where you deliver it all determine whether the treat teaches your dog what you intended, or something else altogether. For example, you tell Fido to sit, and you hold a treat six inches over his head, while pushing down on his butt.
Sound about right? Wrong! By holding that treat six inches over his head, you're really teaching Fido to sit then immediately break that position in favor of jumping up to get the cookie.
Instead, start Fido standing on a closely held leash. Show him you have a cookie, by holding it at nose level—only an inch from his sniffer-- while he's standing up. Direct his attention, and nose, slightly higher by raising the cookie only enough so that he must tend toward a sit to view it. While he's focusing upward only a couple of inches over his nose, use your other hand to push his butt down, while your cookie hand keeps the treat only a couple of inches from his nose as it moves.
As soon as he is sitting, deliver the treat to him just slightly above nose level, and slightly toward his rear. This means that to collect the treat, Fido must actually lean back into the sit more to reach it.
Mission accomplished! Food hasn't been just randomly delivered to your dog, leaving him wondering why he got it. Instead, the food has clearly communicated how he can get this treat even faster next time, by sitting when you ask.
Anyone getting hungry?
Copyright Marc Goldberg 2003, All Rights Reserved

Boarding School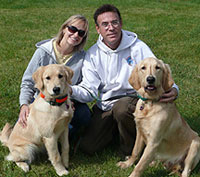 Boarding School
Option 1. Boarding School: In only two weeks, your dog comes home trained to be a happy, polite companion...on and off leash. The investment for our boarding school program pays off for a lifetime. You'll be able to go everywhere together. That's because we only use our amazing ForceFree™ Method. All behavior issues are covered, including housebreaking if it's a problem. And remember...the training is GUARANTEED for the lifetime of your dog.
Drop 'N Shop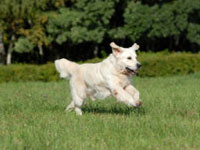 Drop 'N Shop 
Option 2. Drop 'N Shop Training: The immediate solution for rowdiness! Drop your dog off for two hours on four consecutive days. Just head to the mall, or do some grocery shopping. We'll train for excellent on leash manners. Plus you'll get a reliable off leash recall...even under distracting conditions. That's right! No more pulling. You can also play with your loose dog. He'll always come when called. Call for availability. This program is appropriate for dogs who are not aggressive and are 6 months or older. Bartlett location.
Please call us at 800-516-0001 for more information.
Private Lessons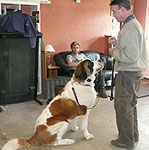 Private Lessons 
Option 3. Private Lesson Program: For those who wish to invest a bit of their own time and achieve savings. A series of six ForceFree™ lessons at our location teaches your dog excellent behavior that lasts. Most clients see dramatic improvements within two weeks. We'll do a demonstration with your dog, and if you're not amazed, you owe nothing! Covered are: leash manners, ignoring other dogs and people, jumping, mouthing, sit, down, stay, and come (on and off leash). Call for availability.
Please call us at 800-516-0001 for more information.
Pack Leader Session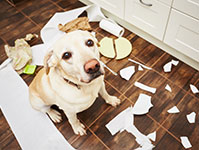 Pack Leader Session 
Option 4. Pack Leader Session: We'll meet and evaluate your dog so we can tell you "WHY your dog is doing that." Together, we design a program you can do at home, calling in to report and discuss progress. Come for two hours and leave many of your problems behind. Call for details and to see if this option is appropriate for you.
Please call us at 800-516-0001 for more information.
Potty Camp™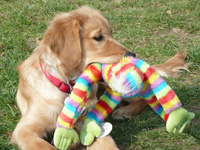 Potty

Camp™ Housebreaking Program

Option 5. : If you have a house breaking problem, our Potty Camp program is the answer! Virtually every puppy and dog can be trained to be clean in the home. If you need us, we're ready to help you get this job done! Potty Camp not only gets you the help you need, it's FUN for your puppy! We can even teach your pup to use a litter box.
Travel 'N Train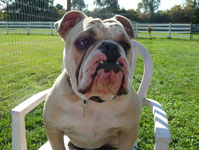 Travel 'N Train
Option 7. Travel 'N Train: We can travel to your location and train at your home, business, or vacation home...wherever your dog enjoys life with you, domestic or international. While this service is not for everyone, it is an excellent option for those who travel extensively with their dogs. Training may include but is not limited to training for good behavior on private planes or jets, and total off leash reliability on the beach and with horses. This training program is customized according to your lifestyle. Call for fees and availability.
Please call us at 800-516-0001 for more information.